THE EXPERIENCE
Boteco Brasil Soho will be the place to experience the real Brazil this summer through a mixture of art, music, fashion, photography and gastronomy so good that it's with official support from the Brazilian Embassy.
CULINARY DESIGN
Simone Mattar who Ferran Adrià of elBulli describes as 'inspirational' will be taking control of the kitchen throughout the month. An artist with degrees in graphic and industrial design as well as architecture, Simone marries her qualifications with her passion for gastronomy. She produces edible creations inspired by Brazilian flavours and culinary history. Food is a big part of Boteco Brasil and will be generously served throughout the experience. You're in for a daily feast.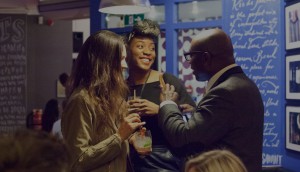 Simone has created a special dining experience that represent's typical Boteco food. Dishes like feijoada, moqueca de camarão, pirão and picadinho will be prepared with the richness of Brazilian flavour from fradinho-beans and fried bananas, açaí and tapioca flour to chilli from the Amazon and coconut milk. For those not familiar with these dishes you can expect Simone's fare to be original, filling and delicious. Simone always ensures that the food is integrated with the space in which it is served in form of different installations, emphasising the story behind the food.
Watch the video of Simone's past designs for an experience that will awake the senses. Simone's ideas are innovative but delicious and fuse art, design and food into one.
CURATION
& PARTICIPATING ARTISTS
Bringing it all together are two of the brightest minds on Brazil's creative scene.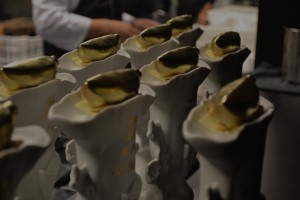 Oskar Metsavaht, who heads up Brazil's leading fashion house Osklen as well as being an artist, a leading voice for sustainability and UNESCO ambassador.
Cid Blanco is no stranger to creating a spectacular experience for Londoners. We all remember his fabulous show and long summer nights at Casa Brasil in Somerset House during London 2012.
The two curators will ensure that Boteco Brasil Soho will showcase the best in contemporary Brazilian art – from paintings and photographs, to graffiti panels, designer furniture, architecture and music performances.
Inhotim and its founder Bernardo Paz, artist Hugo França and architect Marcio Kogan will be presented alongside photography from Oskar Metsavaht and Ratao Diniz demonstrating Brazilian social reality with walls decorated in graffiti work by Todo Kanto Crew.